"Essential Oils and Energy Work" with Linda Smith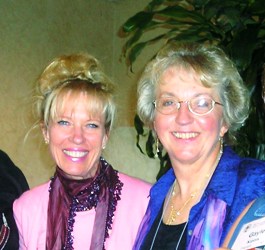 Marilee and Linda Smith
Listen in on this amazing interview! I interviewed Linda Smith who is founder of the Institute of Spiritual Healing and Aromatherapy, a program that offers many classes on spritual hands-on healing and a certification program in Aromatherapy.
Linda is an amazing woman who has so much talent. She is one of the best teachers in spritual healing that I have come across. I have known Linda for many years and it has been a pleasure being her good friend. We've taken many journeys together and I think we'll be taking many more.
I hope you enjoy this interview as much as I enjoyed giving it !