Hesitate to Vaccinate?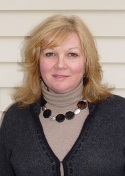 Maureen Drummond is a mom of two vaccine-injured children.
She has spent more than 17 years, over 9000 hours, in journal article, books, reference materials, attending conferences, hearings, and zillions of phone calls.
This woman is an expert, and a glowing example of someone who took the ball in her hands - to heal her children from vaccine injury, and helping to prevent it in others.
Here is what we talked about. . .
--How to feel empowered questioning the dangers of vaccines
--How to learn to get the facts of what is being injected into the body with vaccines
--Why you should get the information up front and not wait until your children are vaccine injured
--How you shouldn't take at face value what doctors tell you about vaccines and how to get the real facts and decide for yourself
--Natural approaches to support of immune systems for children who have been affected by vaccines
--The potential connection between the skyrocketing autism rates (especially in New Jersey)
--Why certain populations of people (ie - Amish) are not vaccinated, and have no autism
and
And her forthcoming book
"Vaccine Free Me"